This post brought to you by Bolthouse Farms. All opinions are 100% mine.
I remember when I was a kid I would always gaze longingly at the fancy juices that were in the produce department. Wait, scratch that. That makes me sound like a total nerd. But seriously, I did. I always tried to talk my parents into buying me a fancy juice by explaining to them how amazing it would taste and how it would change my life if I they bought it for me.
Obviously I'm a bit of a drama queen. I'm pretty sure I said that same speech just about anytime I wanted something and my parents said no.
Well, you want to know one of the great things about being an adult? I get to do whatever I want. Do you know what that means? I can buy all the fancy juices I want. It also means I can eat ice cream for breakfast. Being an adult rules.
I was asked to sample a few different Bolthouse Farms juices. I tried carrot juice, mango carrot ginger, daily greens, blue goddess and finally mocha cappuccino. Don't worry. I shared with the hubby. He would not have been happy if I didn't offer to share all this deliciousness.
The other thing I learned about Bolthouse Farm is that they offer over 30+ flavors and for over 95 years carrot farmers have helped keep the company going strong. These farms plant the carrots, grow the carrots and then turn the carrots into out of this world delicious juice. Oh and nothing goes to waste. Not everyone wants carrot tops in their juice but they make a great addition as fertilizer for the fields.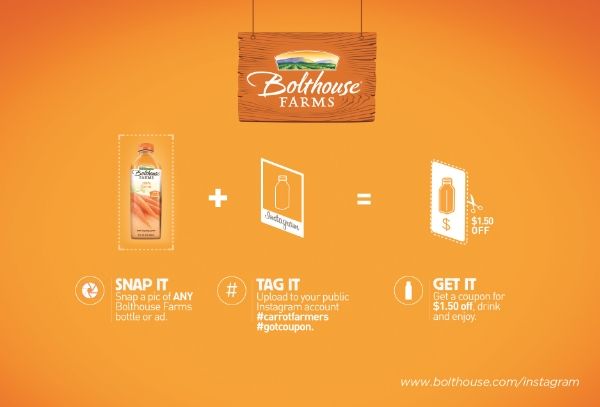 If you haven't had the chance to try Bolthouse Farms products you're in luck. Right now you can score a coupon just by participating in the Bolthouse Instagram Promotion. Snap a picture of your favorite Bolthouse Farms product, upload it to Instagram with the hashtags #carrotfarmers and #gotcoupon and get a $1.50 off coupon! How simple is that?