A large portion of my day is spent tooling around on the internet. I'm always finding new blogs to read and amazed at all the online cooking groups. I cannot honestly remember how I stumbled upon Bake at 350 but I'm happy I did. I read she was doing a new group where there would be a new theme each month and anyone could participate. This month's challenge was pie…yum! Now the rules were loose and said you could do whatever type of pie you wanted. I decided to get clever and pick a cocktail that taste like a pie. It was super yummy and very summery! If I owned a blender I would have made it into an alcoholic milkshake but since that was not an option for me I just rocked it straight up out of a glass…yum! Next months challenge has already been announced so if you want to participate you should. It looks like it's going to be fun 🙂
The drink turned out great and tasted very coconutty…not sure that is a word. The great thing about this drink is you can play around with it. If you want more coconut flavor just add another dash. The only issue I had with this drink is that it tasted really good and went down really easy. Needless to say I woke up the next morning with a slight headache. Enjoy…but don't overindulge:)
Don't forget about the BSI Coffee Challenge this week. You all still have time 🙂 Make sure to turn in recipes by Sunday at 8pm.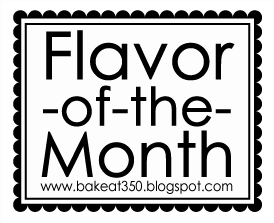 Coconut Cream Pie Cocktail
Yield: 2 servings
Prep Time: 5 minutes
Cook Time: 0 minutes
Total Time: 5 minutes
Ingredients:
1/2 cup half & half
4 tablespoons coconut rum
3 tablespoons Kahlua
Directions:
Add all ingredients to a cocktail shaker filled with ice.
Shake until fully combined and frothy.
Serve chilled.
Coconut Cream Pie Cocktail:
4 T. Coconut Rum
3 T. Kahlua
7 T. Half and Half
Shake together with ice in a cocktail shaker until thoroughly mixed and chilled. Pour in glass and enjoy:)