These fruit cake cookies are stuffed with dried blueberries, apricots, cranberries and currants. They are also spiked with a little rum and brandy as well.
Hi all! Today I'm guest posting over at the fabulous Katrina's blog – In Katrina's Kitchen. Luckily, I was invited to join in on her wonderful Christmas event, I'll Bring the Cookies and I couldn't turn it down.  A whole month of cookies? I'm in!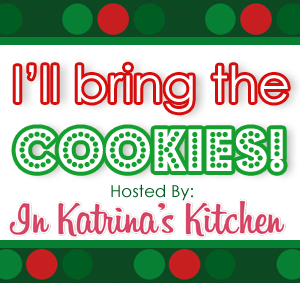 For this event I made something new – Fruit Cake Cookies.  They turned out amazing! Why don't you go on over and show some love…
Happy Holidays everyone!